40% of a General Practitioner's workload constitutes children, while hardly any of our GP's have any formal training in Paediatrics.

After the success of MRCPCH Final Examinations of the UK, RCPCH is launching DCH, UK for India, commencing at Kolkata! Preparatory course for DCH UK Examination gives you an opportunity to assist the aspirants of Paediatric training, GP's and any other doctor wanting to sharpen their skills in the subject of Child Health.

This course is also helpful for the MRCPCH Part 1 candiadates, Paediatricians in their post graduate training in India and MRCPCH aspirants in preparing for their own respective examinations as well as in going for DCH, UK post graduate diploma qualification, while doing so.

If you have missed the announcement on the Journal of Indian Academy of Pediatrics (IAP Journal) on its last inside page, here is your opportunity to take another look. Please spread this word to help improve the quantum of knowledge in safe Paediatric practice in India.

Please send it to any one you know may benefit from this information.

Please do not hesitate to contact me or any of the other organizers mentioned in the flyer, if you need any further clarification.

You can reach me on (0)9830032968

Best regards.

Dr. Anjan Bhattacharya

MB BS(Cal); DCH (Lond); MRCP (Lond); FRCPCH (UK)
Consultant Paediatrician (Developmental Paediatrics)
Ex-In-charge, Academics, Department of Paediatrics
CHILD DEVELOPMENT CENTRE, Apollo Multispeciality Hospital, Kolkata
Affiliate Tutor of Sydney Child Health Program, Sydney University, Australia
MRCP Child Health India Examination Invigilator of RCPCH, UK
WHO expert in pioneering ICF Core Standard setting in children, Vancouver, Canada
Director of PG Diploma in Early Intervention A Government (MAKAUT) approved first Diploma Course in the Subject in Eastern India
RCPCH Diploma in Child Health DCH (UK), India
Royal College of Paediatrics and Child Health
Leading the way in Children's Health
The RCPCH is pleased to announce the launch of the Diploma in Child Health Clinical Examination in India
Who is the Diploma in Child Health(UK) for ?
The DCH qualification demonstrates competence for doctors dealing with children and young people in their clinical practice and would be of advantage to:
• Child Health trainees and specialists.
• Emergency Medicine
• Intensive Care doctors.
• Anaesthetic doctors.
• Surgical Specialties: Paediatric Surgery, ENT
• Psychiatry doctors
Standards being measured in the DCH(UK)-
That of a doctor capable of providing safe and effective healthcare for children with competencies as described in the DCH syllabus. The Anchor statements for the clinical examination supports the standards expected.

Further details can be found on the RCPCH website:
https://www.rcpch.ac.uk/education-careers/examinations
Values and benefits of the DCH(UK) by successfully completing the DCH (UK) you will demonstrate:
• Knowledge and skills in the delivery and management of common medical conditions in children and young people.
• Competence in providing advocacy for all children and young people.
• Skills to work collaboratively within a multidisciplinary team.
• Ability to provide a family centred approach and by doing so, enhance the delivery of care and treatment for children and young people.
DCH (UK)- Written and Clinical Components
1) The DCH Examination consists of the MRCPCH Foundation of Practice (FOP) written examination and a specially designed DCH Clinical Examination.
2) The FOP written examination must be passed before candidates can sit the DCH Clinical Examination.
3) All information regarding how to apply for the Foundation of Practice written examination is available in the Written Examinations, How to Apply section of the RCPCH site.
4) A training day and pilot clinical examination will take place in November 2014 in Kolkata, India.
5) The first DCH Clinical examination will be held in 2015 (date tbc)
6) Candidates keen to learn and participate in this pilot are invited to apply.
Candidate Training: 4th November, 2014
Pilot examination : 5th November, 2014
Venue : AMRI Children Hospital, Mukundapur, Kolkata-700099

Registration Details:
• Dr. Santosh Agrawal (e-mail: santoshagrawaldr@gmail.com)
• Dr. Anjan Bhattacharyya (email: anjancdc@gmail.com)
• Dr. Rajiv Sinha (e-mail: rajivsinha_in@yahoo.com)
Meaning and Connection from the Brink of Chaos
Dr. Bhattacharya accepting the Pioneer Award conferred by the Indian Academy of Pediatrics, East Zone PEDICON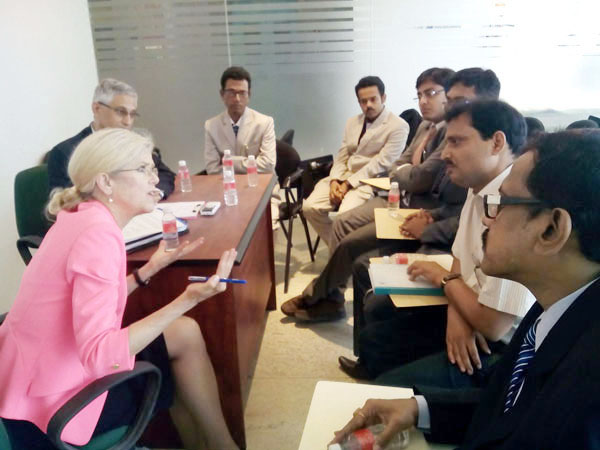 Dr. Anjan Bhattacharya with Adjunct Prof. Dr. Kathryn Currow and their Students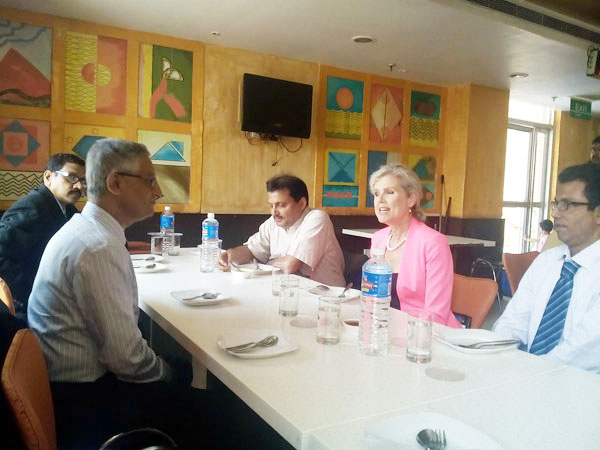 Dr. Anjan Bhattacharya is conducting contact class for the current batch of IPPC / DCH post graduate students, an International Paediatrics Medical Education course of Sydney University, Australia run under Medversity, India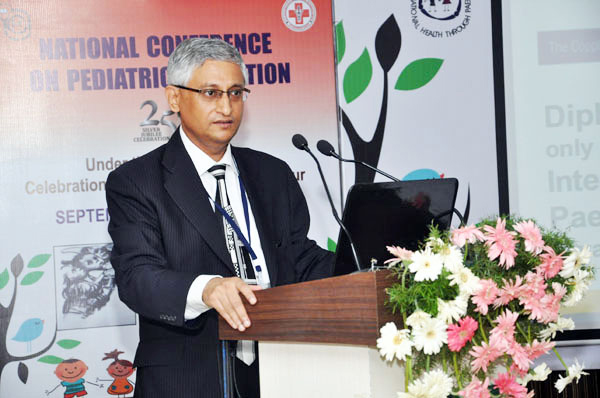 Delivering lecture on Sydney University IPPC / DCH course of Australia, DCH UK India Examinations and the Prep Course and MRCPCH UK India Examinations at the second National conference on Paediatric Education at Nagpur NKP Salve Medical College on 14th September, 2014.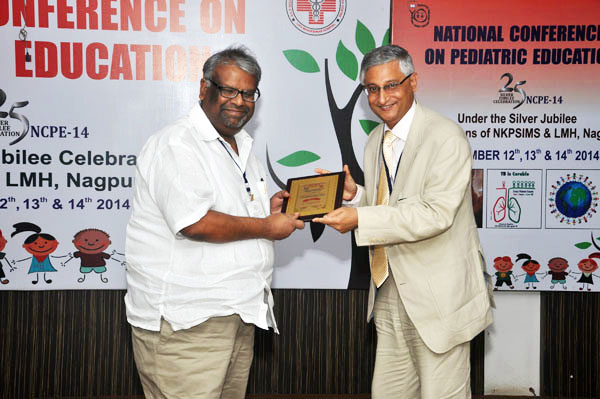 Presenting memento to Dr. Piyush Gupta at the Second Annual National Conference on Paediatric Education at Nagpur.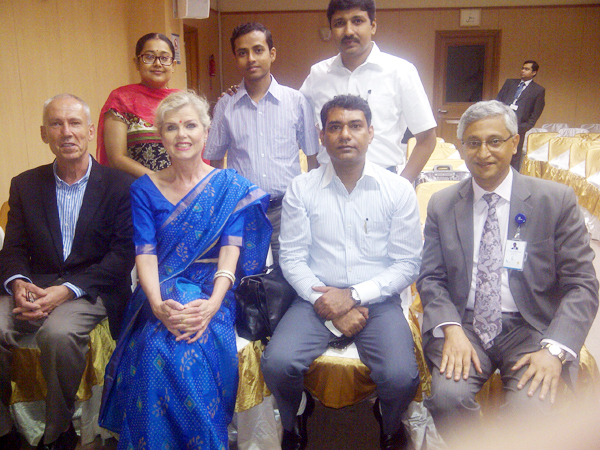 DCH/IPCC 2013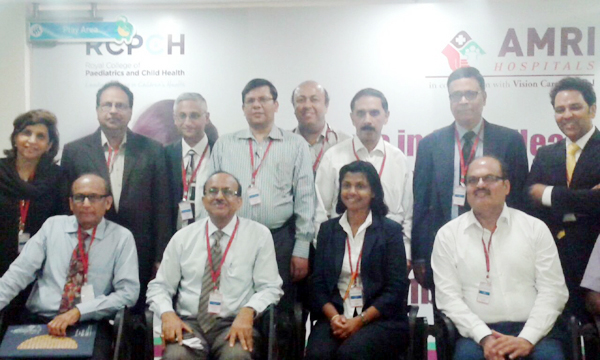 DCH UK India Examinations prep course in Kolkata as course coordinator with Dr. Anna Mathew, Head of DCH Examinations, UK and team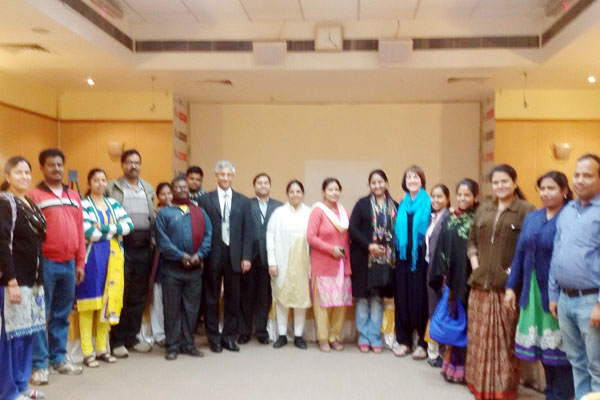 Vivienne Glaser from Israel conducting workshop in the first monthly academic meeting of Child Development Centre, Apollo Multispeciality Hospital, Kolkata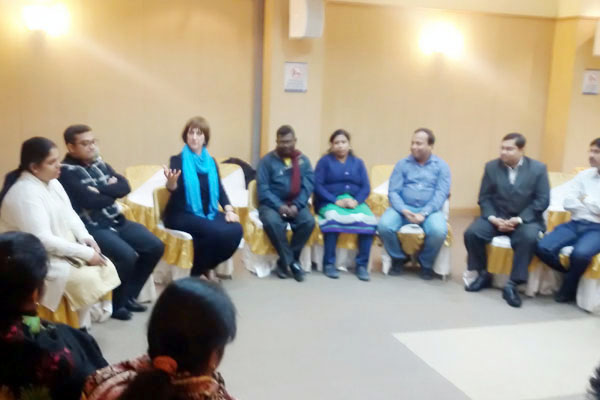 Vivienne Glaser from Israel conducting workshop in the first monthly academic meeting of Child Development Centre, Apollo Multispeciality Hospital, Kolkata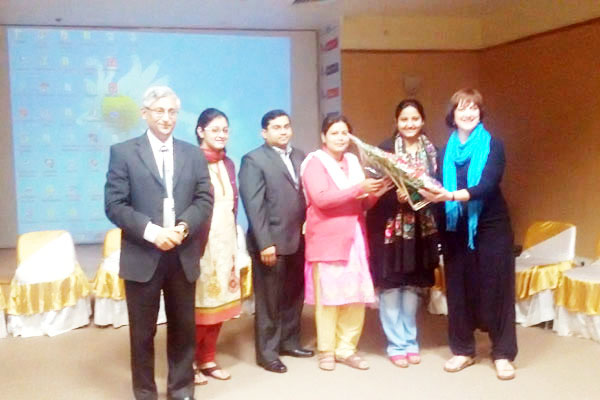 Vivienne Glaser from Israel conducting workshop in the first monthly academic meeting of Child Development Centre, Apollo Multispeciality Hospital, Kolkata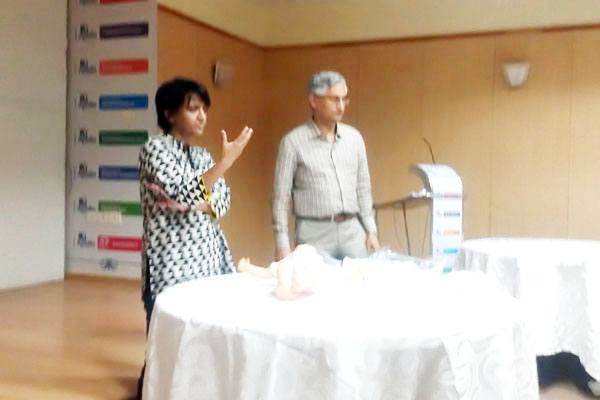 Vivienne Glaser from Israel conducting workshop in the first monthly academic meeting of Child Development Centre, Apollo Multispeciality Hospital, Kolkata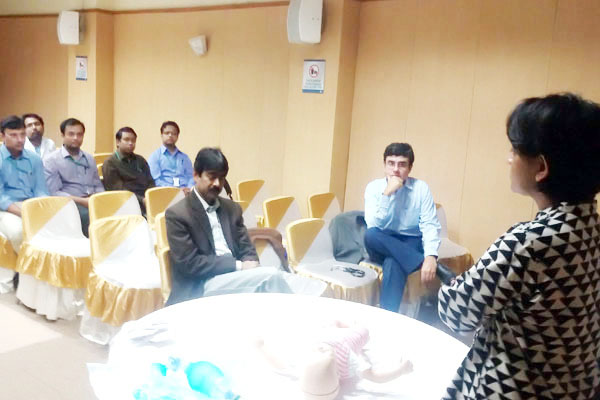 With fellow colleagues, Dr. Bhattacharya training a group of Junior Doctors and Nurses on New Born Life Support (NLS) course at the Apollo Multispeciality Hospital, Kolkata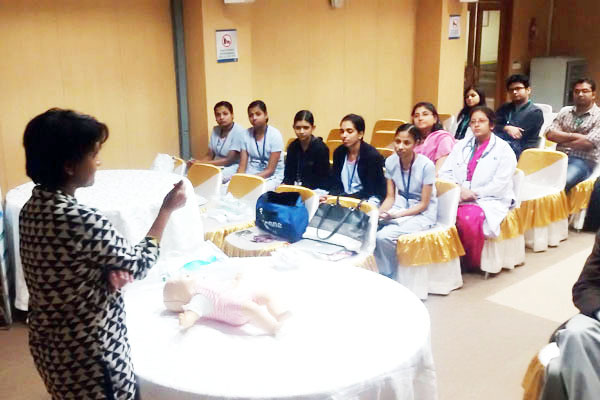 With fellow colleagues, Dr. Bhattacharya training a group of Junior Doctors and Nurses on New Born Life Support (NLS) course at the Apollo Multispeciality Hospital, Kolkata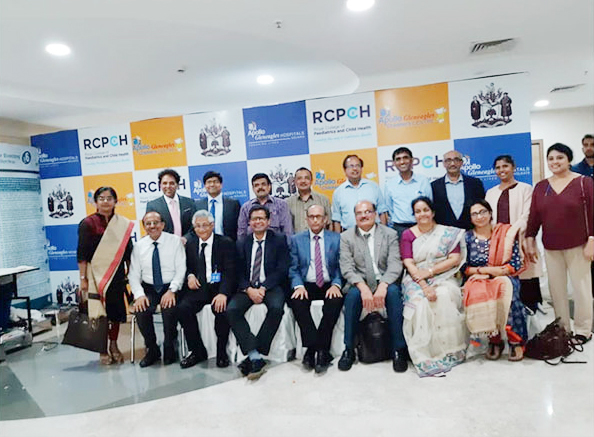 The august gathering of MRCPCH Examinations Examiner Group with Dr. Anjan Bhattacharya with Dr. Santosh Agrawal as the Host Examiner for the Final Exam at Apollo Multispeciality Hospital, Kolkata